Hey guys, today we want to talk about the live gay cam sites on the web. After spending years on these websites, we have gained the knowledge and understanding to write reviews and articles. Let us introduce you to the best gay chat rooms and show you how to navigate them like a boss.
We're going to show you how to get access to live gay cam sites for free. Or, if you prefer the premium experience, we'll point you to the very best. You can have a really good time chatting with guys and watching them undress without ever leaving your house. It's like visiting a gay strip club and making it rain, but from the privacy of your own home.
What Makes A Good Live Gay Cam Site?
There are several elements to a good gay webcam site, including the user experience, picture quality, number of models online, site navigation, customer service, etc.
We will break things down for you and explain why all of this matters. Let us help show you this exciting form of entertainment and teach you how to get started.
First, we're going to suggest a few of the best sites, or ones that we recommend.
1. Chaturbate – Let us just say that this site is amazing! We have never found a gay webcam community like it. They exceeded our expectations in every category and continue to impress us. There are hundreds, if not thousands of sexy guys live on the site at anytime. These cam dudes are just waiting to chat with you and entertain you.
Not only is Chaturbate our favorite live gay cam site, but it's also the most reasonably priced. It's free! Signup with just your email address and get started immediately. Browse through the models and choose a guy to chat with and click on his picture. You will then be taken to his online room and his live cam will start playing. Say hello if you feel like it, or you can just hang out and watch.
Why We Love Chaturbate Gay Webcams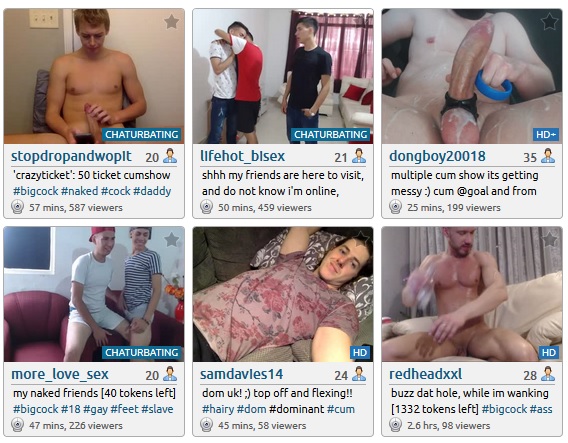 These dudes make their money in the form of tips or tokens, which are given to them by fans like you. Tipping is totally optional on Chaturbate, but it's always nice to tip a cam guy a dollar if he's working hard. Some models will have a "Tip Menu" which lays out what he will do for a certain amount of tokens.
For Example: 50 Tokens = Shows Cock, 100 Tokens = Masturbates, and 150 Tokens = Ass Play
Some guys are willing to do much more, including playing with sex toys or actually having sex on live cam. All of the fans are pitching in at the same time, trying to reach the goals on the tip menu. Before you know it, you will see the cam guy giving you what you want. You will notice that the popular dudes are constantly reaching their goals and giving you a close look at their naked bodies.
It's super easy to navigate through Chaturbate gay cams, especially when you search by tags. Here are some of our favorites: #muscle, #lovense, #selfsuck, and #hairy. These are just some of the niche categories, you can get as specific as you want.
Not only is the user experience great at Chaturbate, but it's also a lot of fun. They run promotions at holiday times, including their Halloween Contest, which runs from Monday, October 1st to Thursday, November 1st. The models really get creative with this and it's a lot of fun to watch.
Our 2nd Favorite Gay Webcam Community
2. MyGayChat.com – The quality of the live shows on this website are incredible. Watch men from around the world on their crystal clear webcams. It feels like you are there in the room with them. There is a nice combination of random guys and professional male models.
When you land on My Gay Chat, you'll see over 100 guys that are online and ready to chat. Pick a model or cam guy that you are attracted to and enter his room. You can start watching his show or you can check out his profile. Most performers have a collection of sexy photos for you to view. There will also be some personal information and a description of his chat room.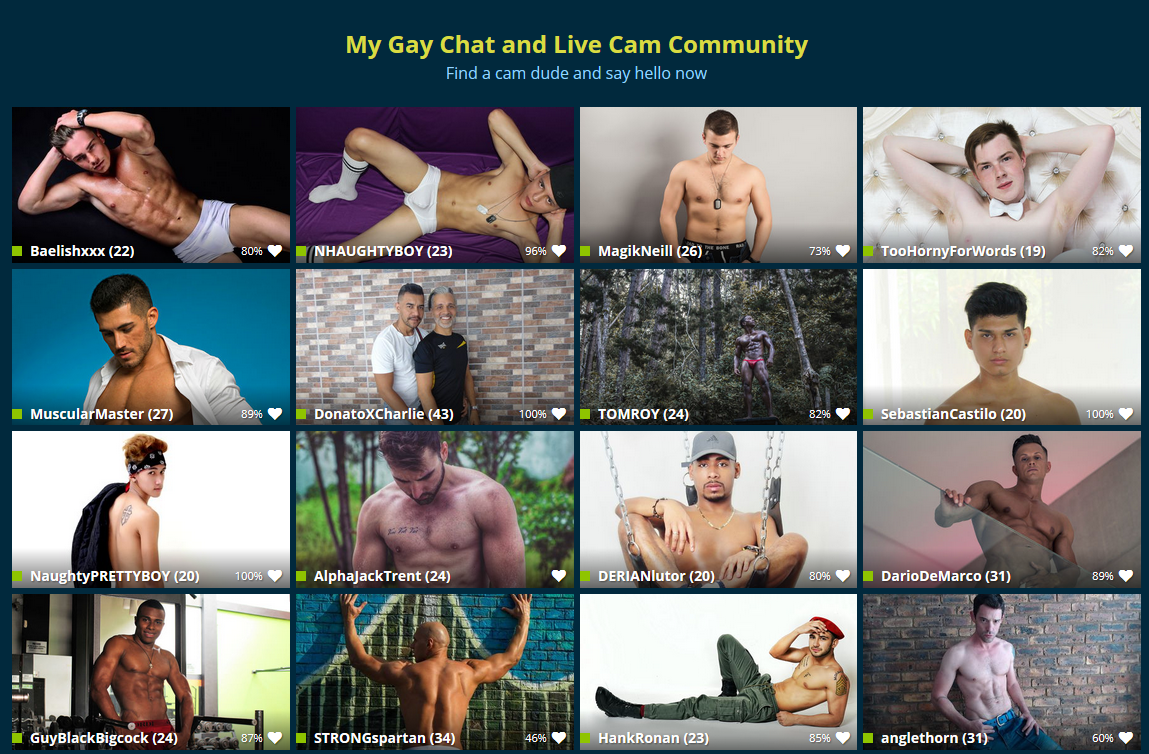 MyGayChat.com is also a free gay cam site and operates on a tipping model, just like chaturbate. If you like watching a certain guy and feel like he deserves a tip, you are encouraged to do so. For the most part, you will be able to to see your favorite performers daily or every other day. Most of the guys really enjoy camming and try to stick to a regular schedule. It won't take long for you to pick your favorites and start getting to know them.
Those two live gay cam sites are our favorites and ones that we will totally vouch for. They have been entertaining us for years and only seem to get better. So, come over to either site and join us. Register for free and see if you like webcams and much as we do.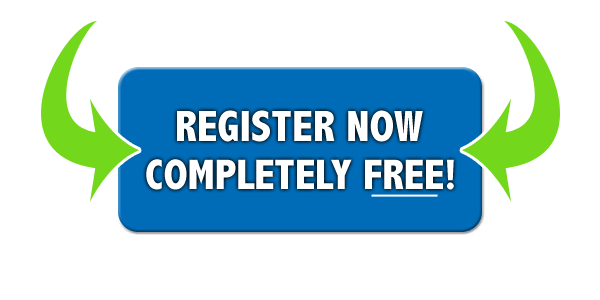 Live Jasmin Gay Cams
Another favorite of ours is the Live Jasmin Gay Cams. These horny dudes will blow your freaking mind. We've had some really great times watching the guys on this site and you will too. Live Jasmin is always winning awards and are considered one of the best in the world. Because they have grown so much, they have made the site one of the most secure. These guys also provide amazing customer service and a good user experience all around.